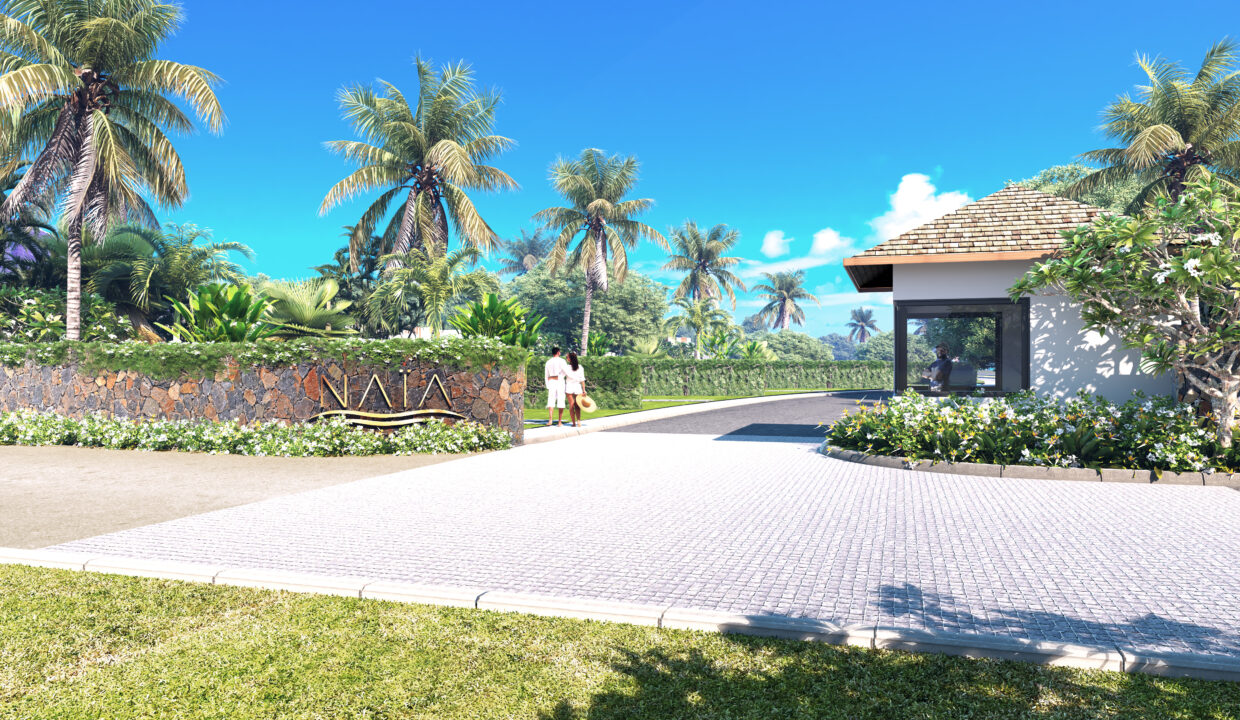 Naïa the 100% Mauritian real estate programme
Naïa is a real estate development containing about twenty exclusive villas nestled in Riambel, on the south coast of Mauritius. The villas are located directly on the beach facing a large turquoise lagoon. Thus, its residents will be able to enjoy miles of white sand and panoramic views.
The villas are three-bedroom units of 154m2 on 693m2 plots with landscaped gardens and optional swimming pool. Spanning a pristine beach, these stunning villas offer ultimate privacy in a fabulous setting. The villas boast a generous layout, each capturing stunning sea views. A private driveway winds through the residence leading to the residents' car park and a large parking area for visitors.
Set amidst lush vegetation, the picturesque village of Riambel lies on the southern coast where stretches of unspoilt shoreline offer a multitude of recreational opportunities from snorkelling to fishing. The stunning landscape is enhanced by the lush nature and rural atmosphere. Away from the public eye but open to breathtaking ocean views, Naïa is a new home in the authentic south for those seeking a private getaway.
Finally, Naïa villas are sold off-plan, which allows you to finance the purchase of the property as construction progresses. This means that you benefit from a staggered payment schedule, allowing you to better plan your outgoings until you receive the keys to your home. If you want to start planning for your retirement, then Naïa will be exactly what you need.
For more information about this project, kindly contact Sendy or Ravish.