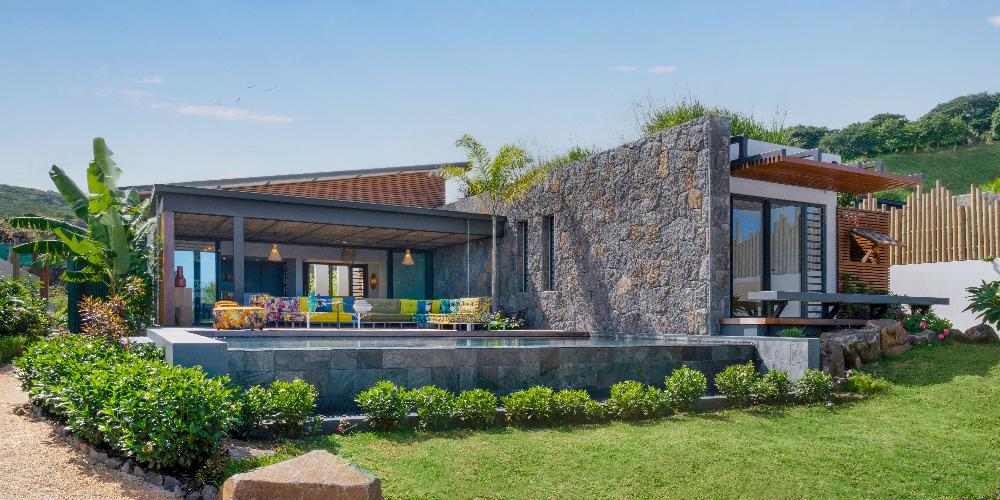 Focus on rental investment in Mauritius
Mauritius and rental investment – Mauritius is a great place to live. Its climate, safety, exceptional environment and quality of life make it an exceptional tourist destination where demand for seasonal accommodation is high.
But while Mauritius is known for its luxury resorts, more and more travelers are opting to rent apartments and villas.
Seasonal rentals, a booming demand
Traditionally, hotels have been the predominant choice for many holidaymakers visiting the island.
However, over the years, vacation rentals in Mauritius have grown in popularity. They offer travelers more accommodation options, such as villas, houses and apartments. It's an attractive alternative with more space, flexibility, privacy and, above all, prices to suit all budgets.
For some people, spending a holiday at the end of the world in a 5-star all-inclusive hotel is no longer such a dream.
This trend towards nomadization, strongly popularized by social networks, has changed the way people think about travel. As a result, demand for accommodation in Mauritius is growing, both from tourists and from digital nomads. It's very easy for the latter to set up an office in the country for a few months, thanks to the free and automatic tourist visa for many nationalities.
The benefits of rental management
Investing in property in Mauritius is a wise investment for Mauritians and foreigners alike. The tax system is highly advantageous: 15% tax on income, no property tax, no capital gains tax, and so on. Nor is there any tax on dividends in Mauritius. This tax advantage makes Mauritius a very attractive location for buyers who wish to invest via a company.
For those wishing to buy a second property to rent out, or to rent out their home when they leave the island (either temporarily or because they are living abroad), rental management is the ideal solution, both financially and practically.
This involves entrusting the management and rental of a property to a professional in the sector, in return for a fee.
This service enables owners to make the most of their home, whether it's their main residence (if you're an expatriate who travels a lot for work, for example) or a second home, without having to deal with all the administrative, accounting, maintenance and sometimes marketing aspects of renting it out.
Many property owners in Mauritius are foreigners. As a result, they rarely have the time to ensure that their assets are properly managed. That's why they turn to a professional property manager.
You are a Mauritian investor?
As you've probably noticed, the west of Mauritius is moving northwards and developing rapidly. Construction is well underway in Flic-en Flac, Tamarin and Black Rivière. Buying a property in the south of Mauritius means making a choice: tranquility.
Lush tropical vegetation and a turquoise lagoon as far as the eye can see, nearby water sports and activities (kite surfing, paddle boarding, fishing, hiking, etc.)… it's a great quality of life for investors heading south.
The Mauritian government is encouraging the development of this part of the country. It is implementing infrastructure projects such as road improvements, alternative tourism facilities and services to stimulate economic growth in the region. In the medium term, this will lead to an increase in property values.
Would you like to find out more about buying with Côté Sud? Click here to find out more!
You are a foreign investor?
IRS programs open the doors to Mauritius!
Such is the case with Domaine d'Anbalaba, the new living space in the south of the island. It is located in Baie du Cap, a few kilometers from Morne Brabant.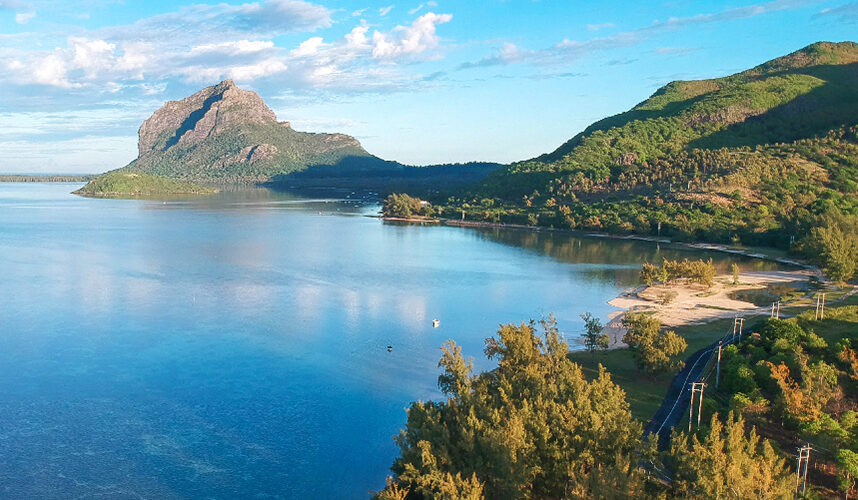 "It's the ideal place to relax and recharge your batteries. From the infinity pool you have an incredible view of the lagoon and ocean. The tropical garden is magnificent, and there's nothing in the way of privacy," says Laurent Marais, owner of the Villa des Sens in Domaine d'Anbalaba.
The Domaine d'Anbalaba offers its residents a rental management service. This includes administrative and accounting management, property promotion and customer care throughout the stay. The rental profitability of a property in the Domaine d'Anbalaba is estimated at 4% for an occupancy rate of 50%.
Would you like to find out more about buying at Domaine d'Anbalaba and our rental management service? Click here to find out more!