Côté Sud obtains commercial exclusivity for the Anbalaba project
Côté Sud, our real estate agency dedicated to the South of Mauritius obtains the commercial exclusivity of the IRS project of Anbalaba. At Côté Sud, we are committed to providing our clients with the highest quality of professional service. We make our clients a priority by placing them at the center of our services, thus favoring a more personalized approach. This approach has become the trademark of Côté Sud and forms the heart of the agency's culture. This is why Anbalaba has chosen to entrust us with its exceptional properties exclusively.
Welcome to « Anbalaba »
It is in the heart of Baie du Cap that one of the most beautiful IRS real estate projects has arisen. With a unique and innovative concept, Anbalaba offers a high standard of living with an integrated village. This is to reinvent the charm and authenticity of the Mauritian art of living.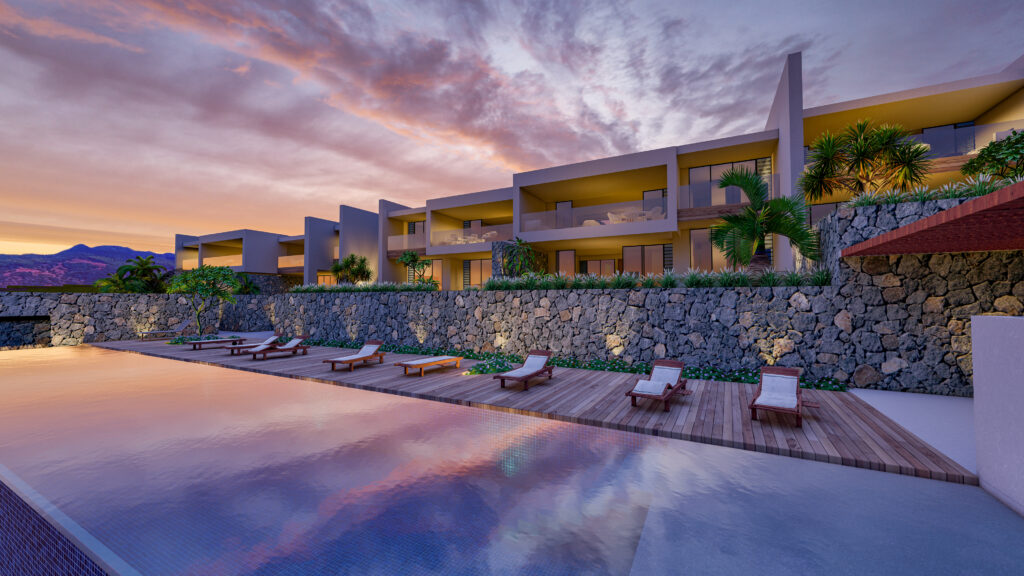 The estate is spread over more than 15 hectares. In the first phase called the Terrasses d'Anbalaba, there are five 'Pomelo' houses . They have an area of ​​200 m2 and built on a plot of 800 m2. 18 luxury apartments of 180 m2 with three bedrooms will be added to the village and baptized the Views of Anbalaba. "Les Hauts" of Anbalaba, for their part, offer sumptuous villas , open to the preserved nature of Anbalaba and facing the ocean. 6 serviced land varying between 2,000 and 3,000 m² are also marketed to give free rein to those wishing to build the villa of their dreams.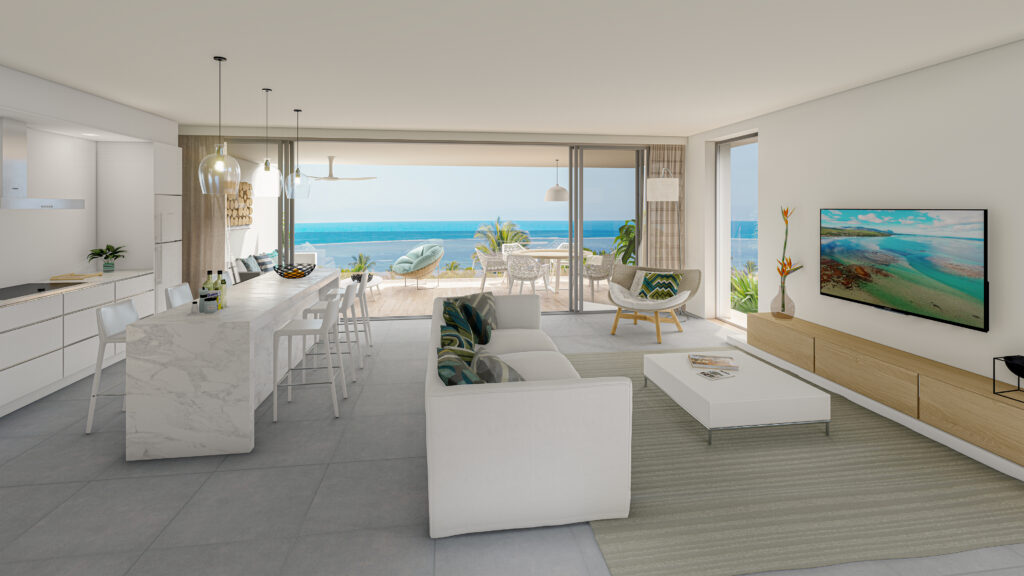 Anbalaba – An off-plan project
Anbalaba is undeniably an investment of choice. Thanks to the benefits of buying off-plan also known as VEFA (Vente en l'Etat futur d'Achèvement), for example, individuals who wish to become owners can finance the construction of the house of their dreams in a phased manner, as and when the site progresses. As for investors, they will have the possibility of renting their property (s) on short or long term, with a return on investment of 5% to 7%.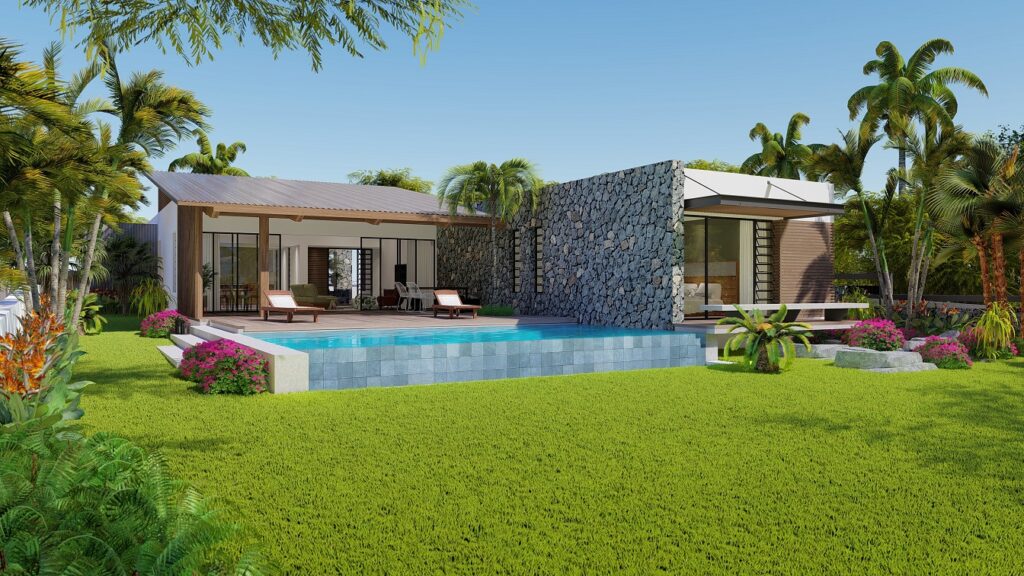 Villa Pomelo -The work is progressing
The construction of the Pomelo villas is going well for a delivery scheduled for November 2021. Therefore, it was essential for the Anbalaba team to choose the materials for the construction of the villas, so that they are in accordance with their environmental values. Respect of the wild coast of the island, control of energy expenditure, preservation of natural resources … These are all elements that Anbalaba took into consideration in the design of the Estate. In addition, the selected companies mainly hire villagers to set up the site teams.